Check out the gallery below from the "Higher" music video shoot. Photography by Jeremy Deputat.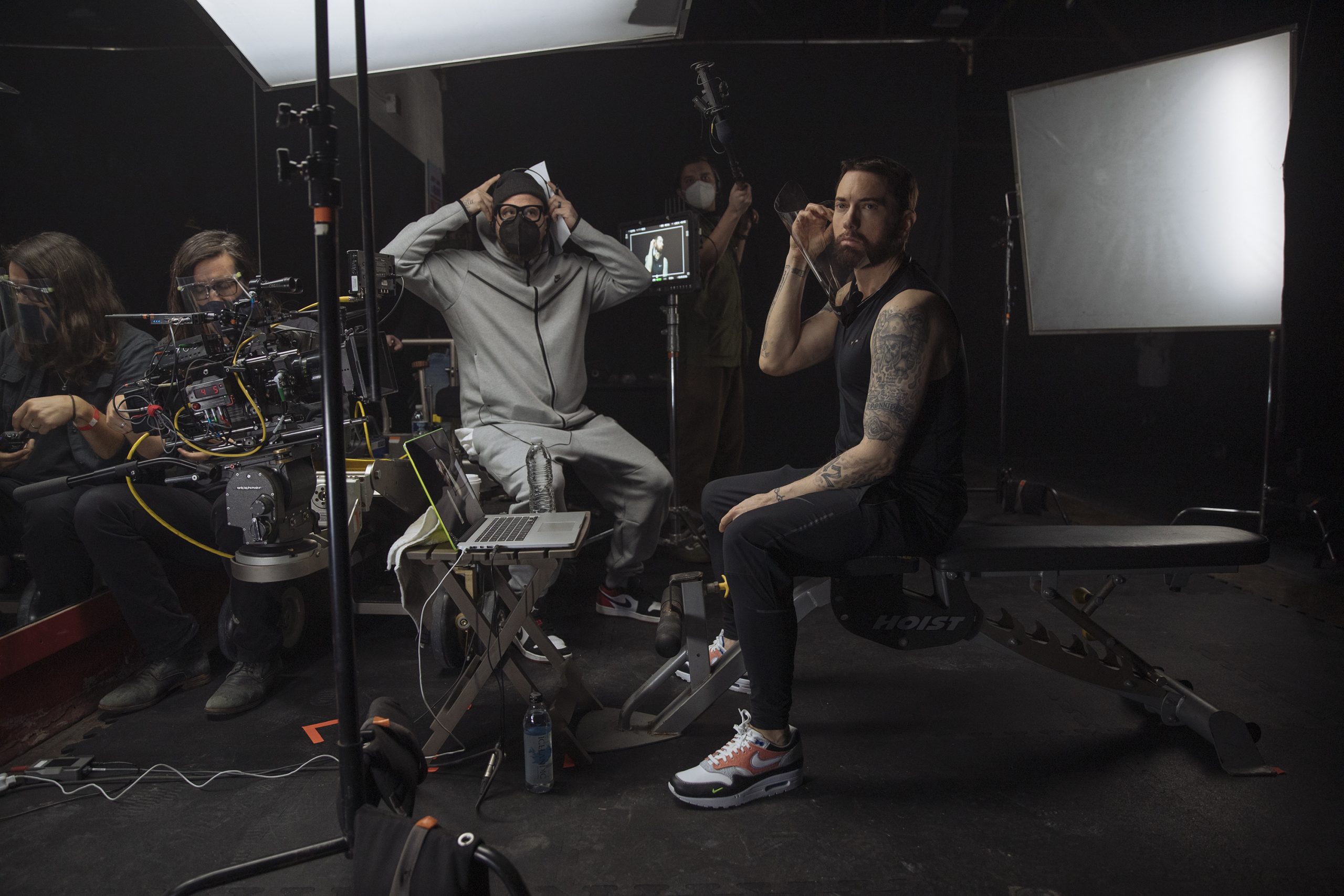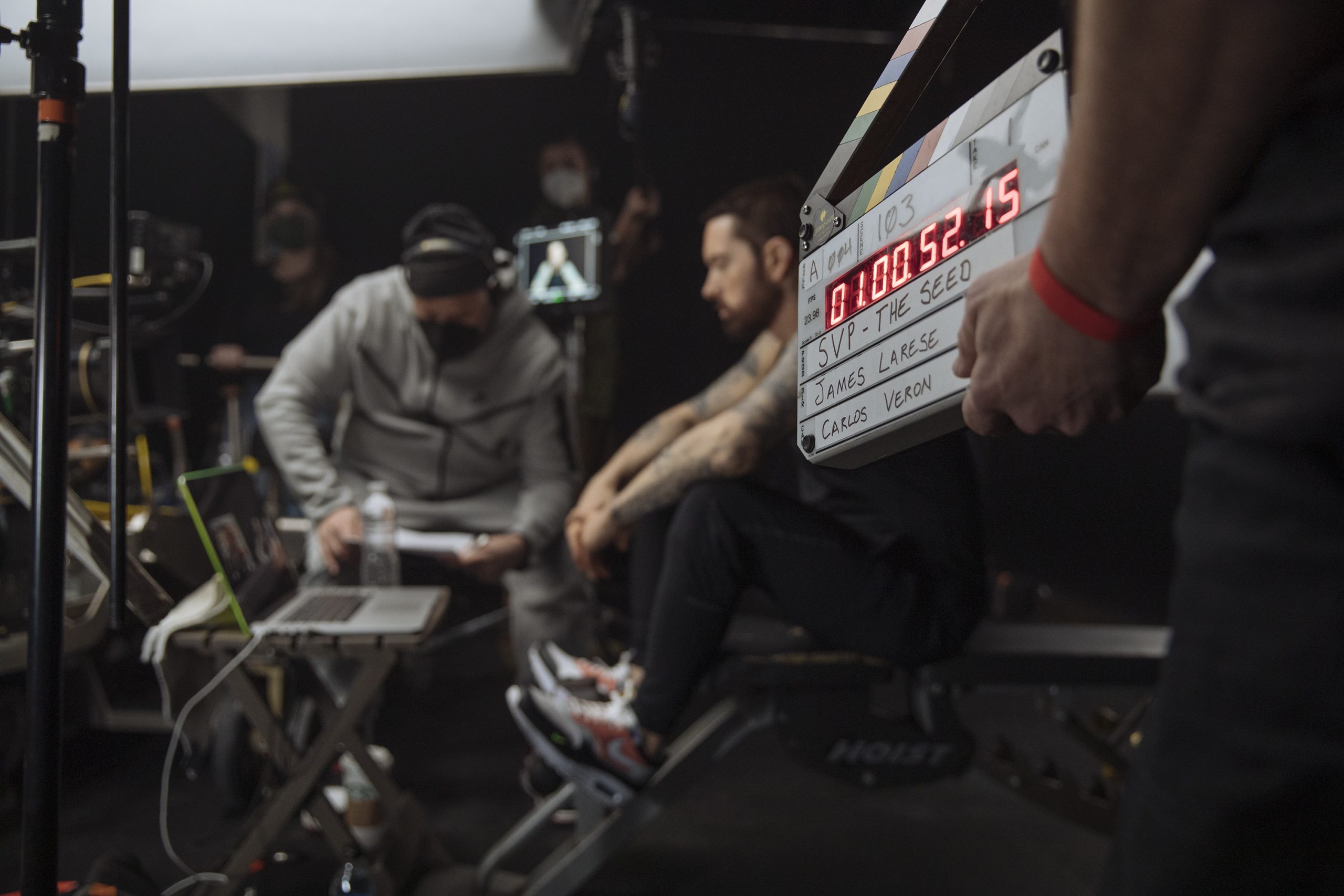 Eminem on set with director James Larese.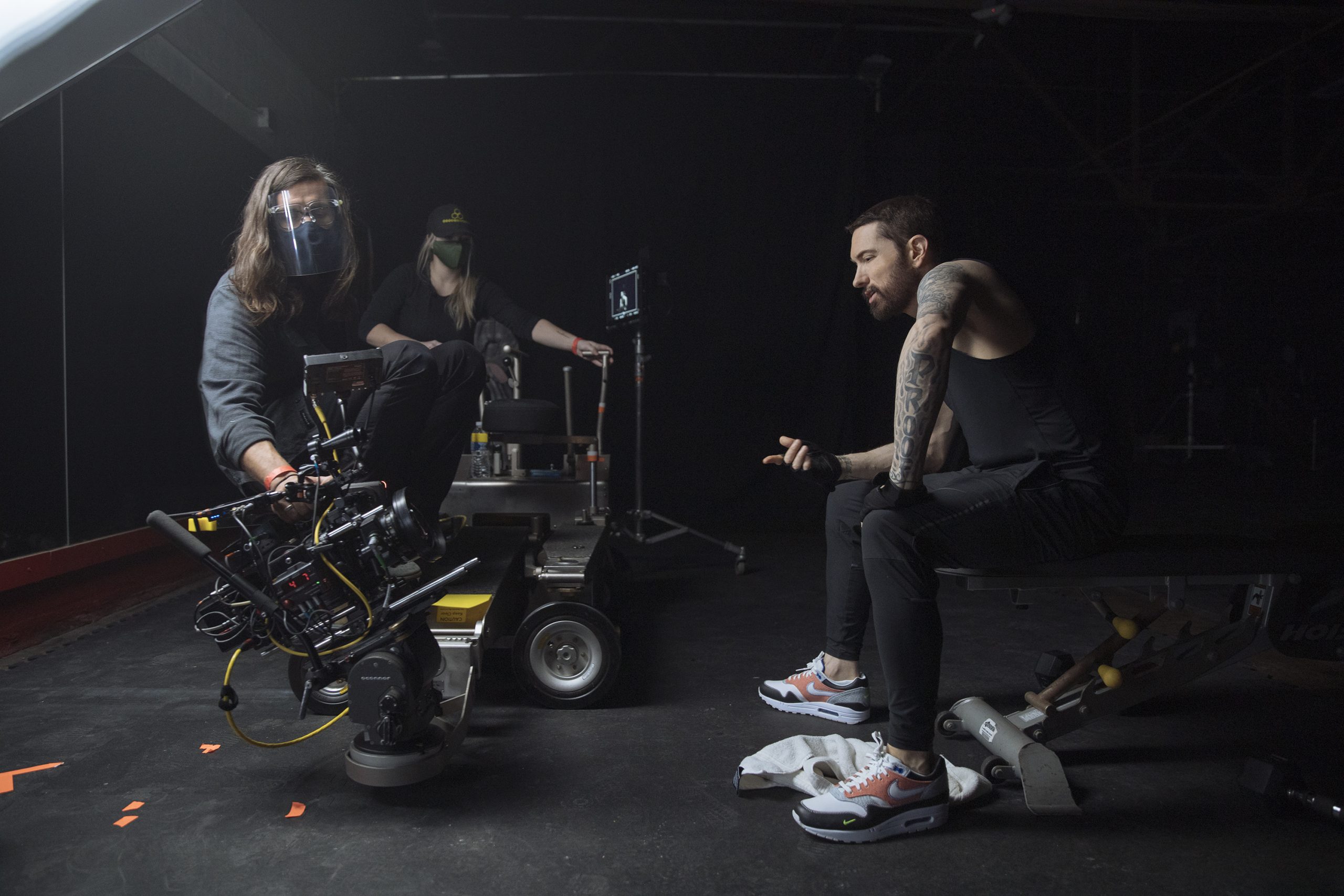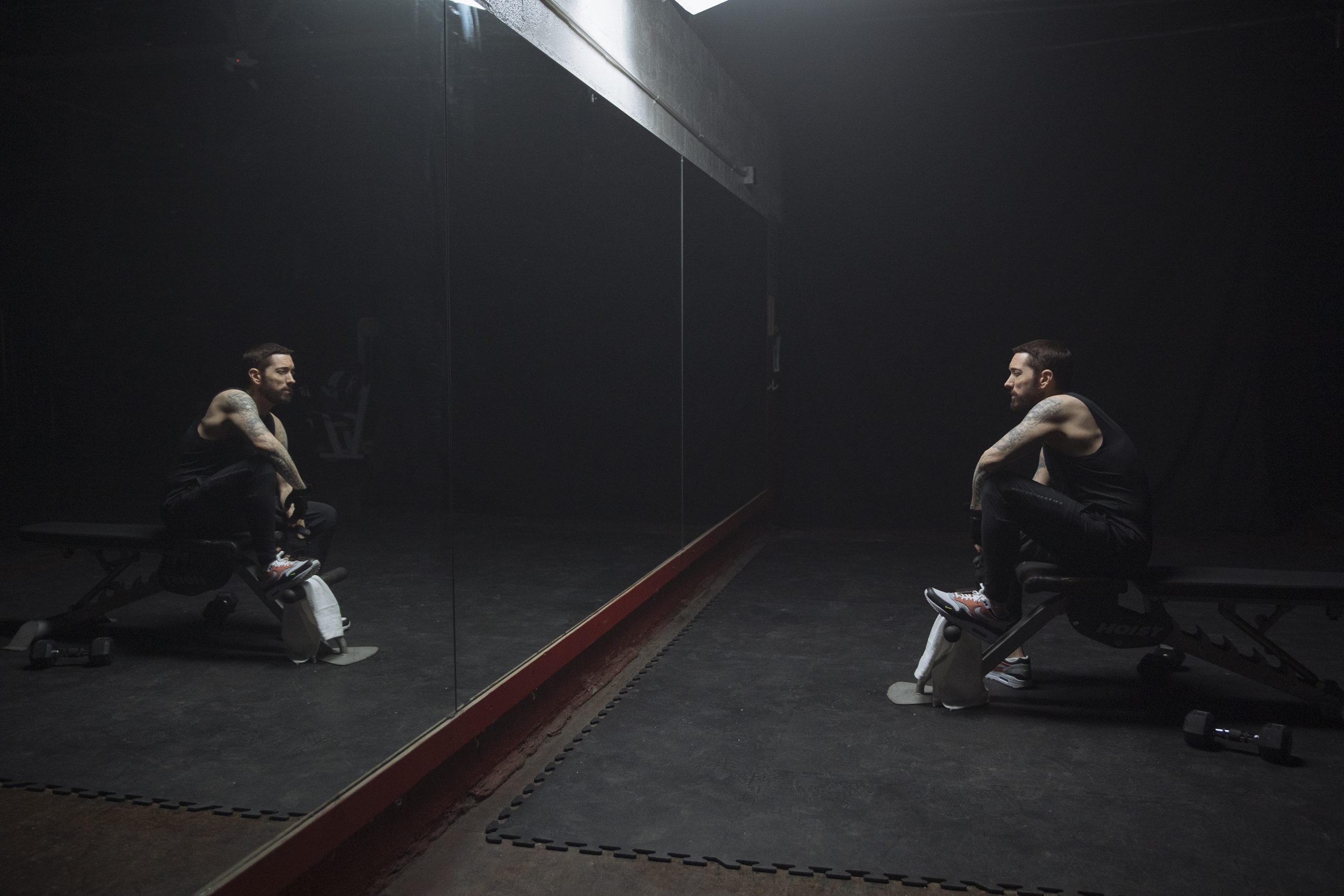 Eminem performs to camera in the gym set up on the "Higher" set in Detroit's Downtown Boxing Gym.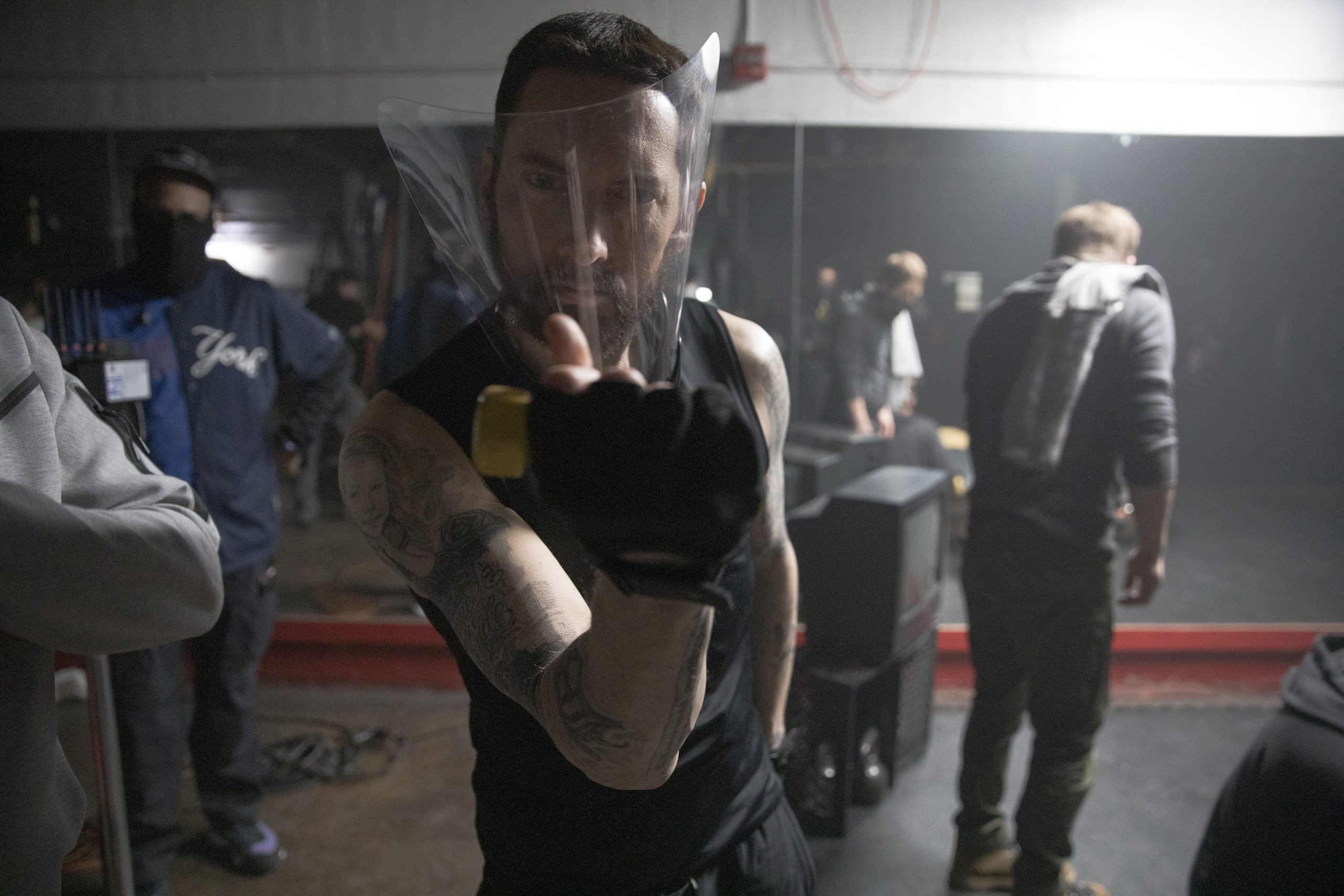 Eminem exclaiming his clear affinity for the appropriate levels of PPE required on set.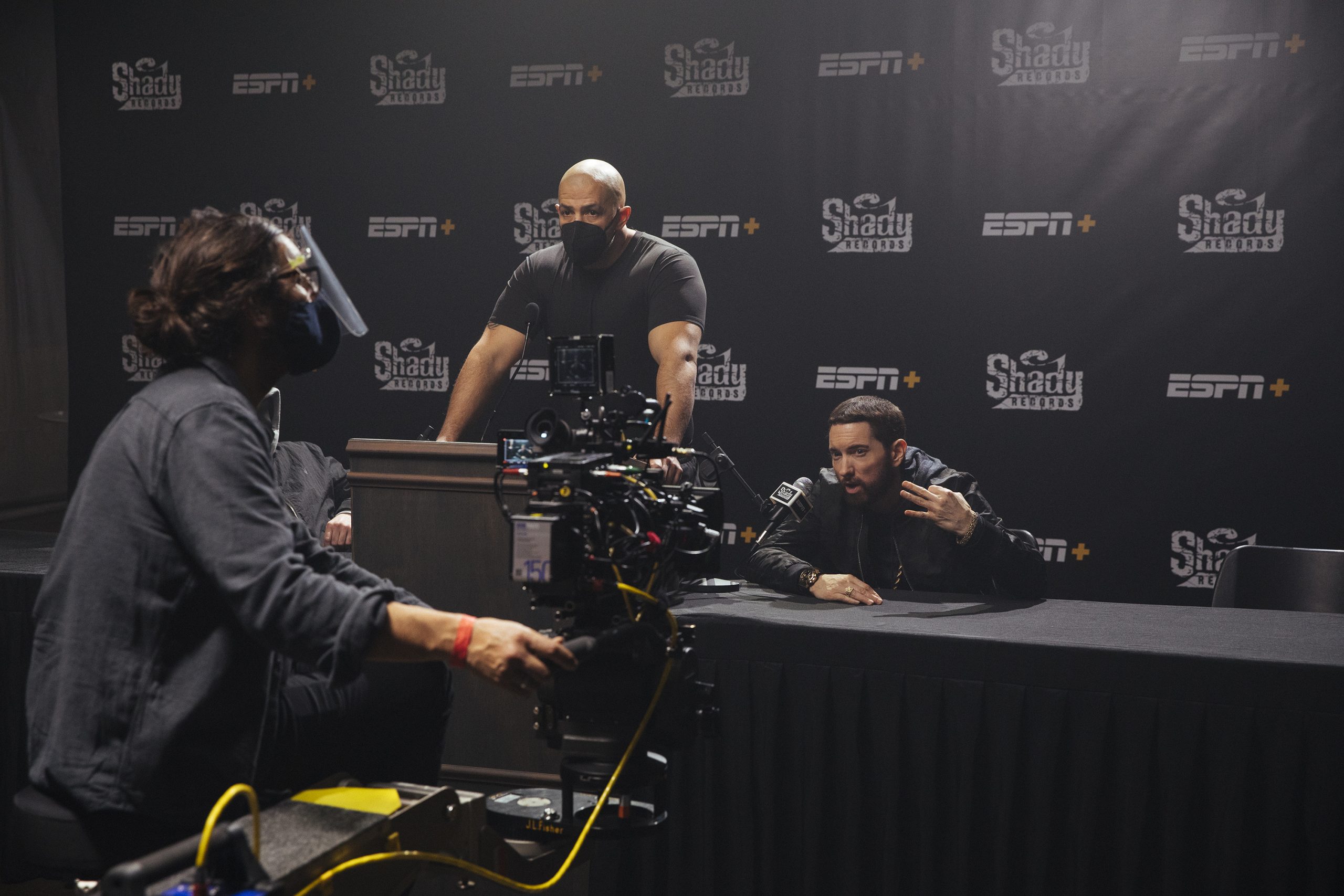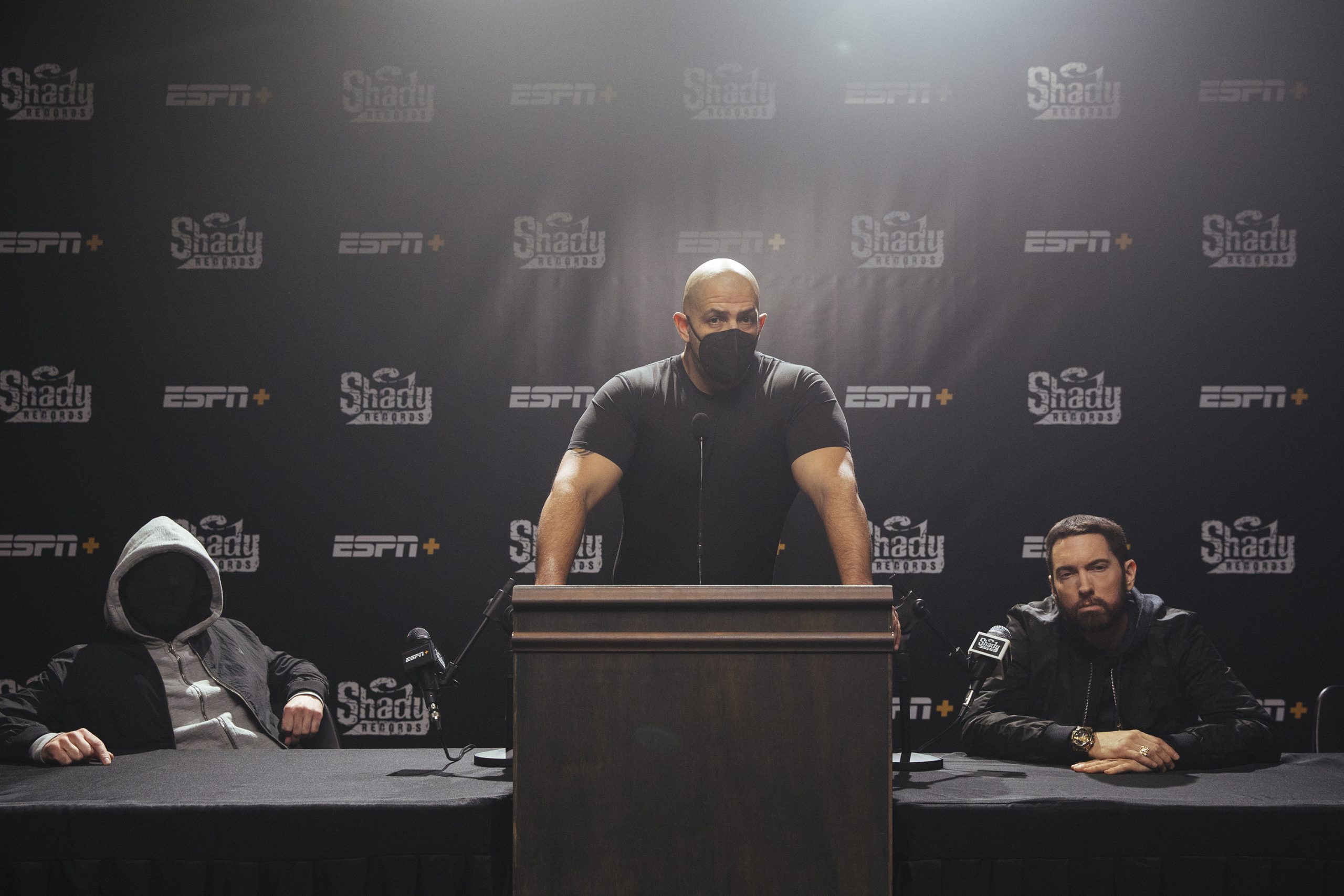 The press conference set-up for Eminem versus his demons upcoming battle.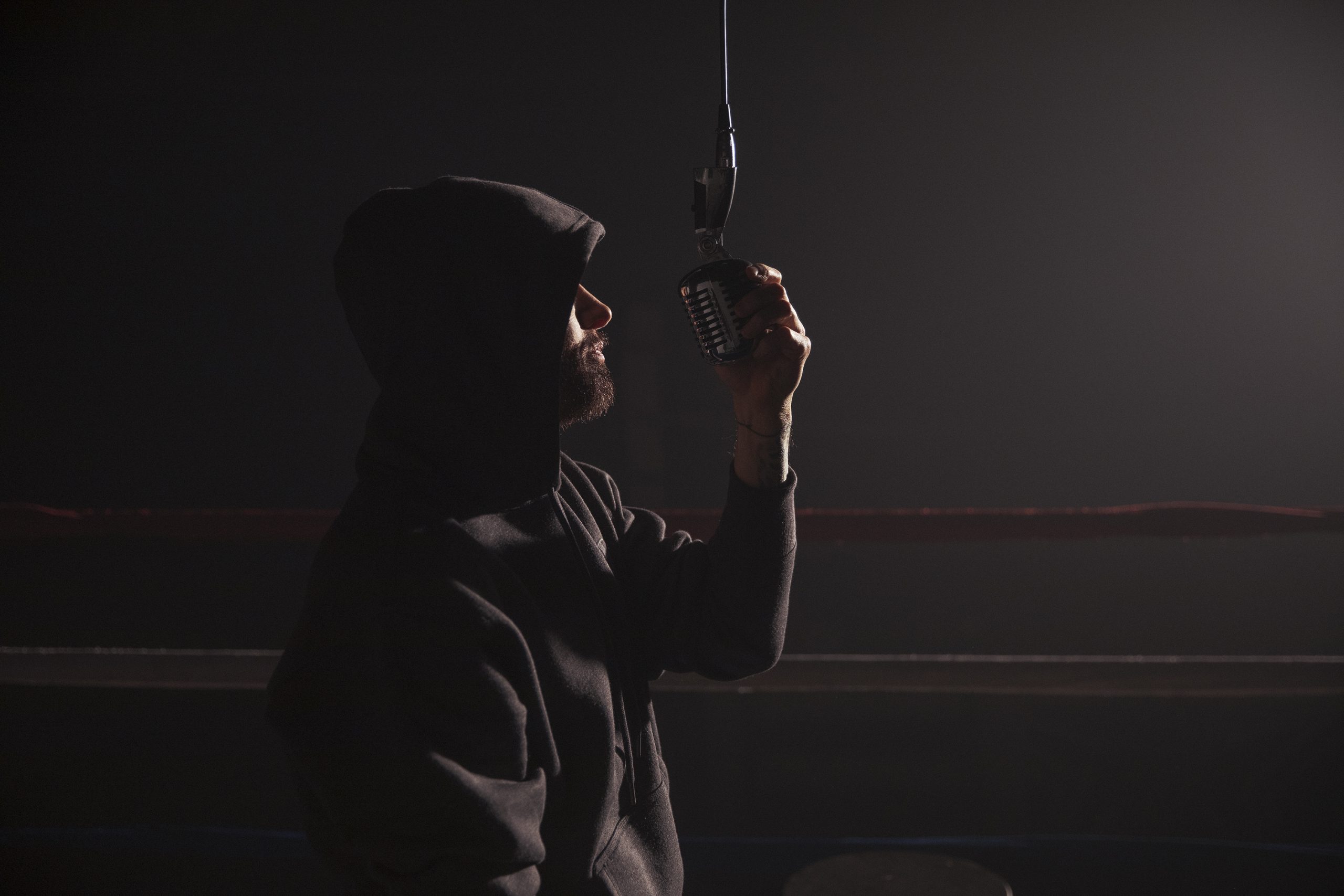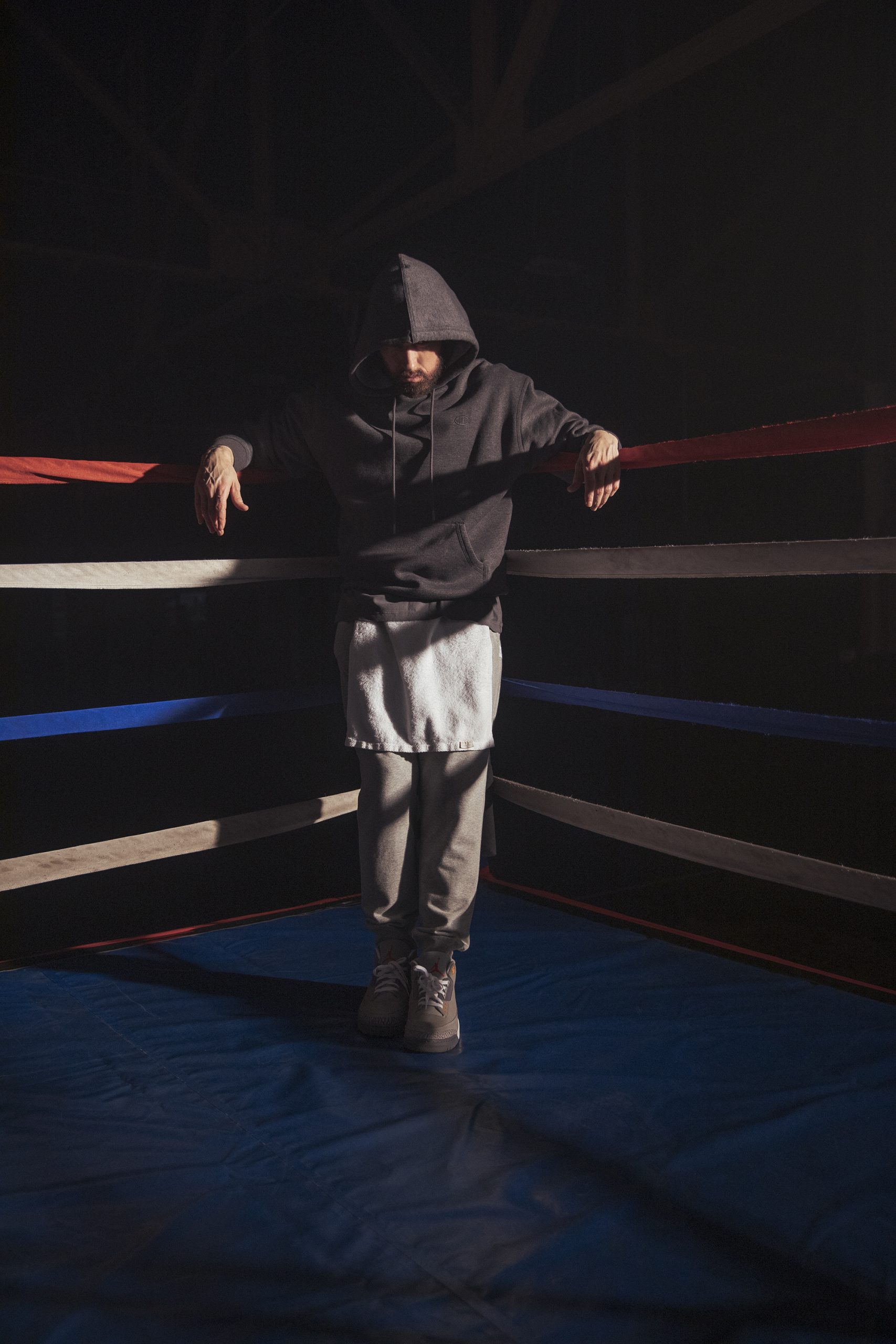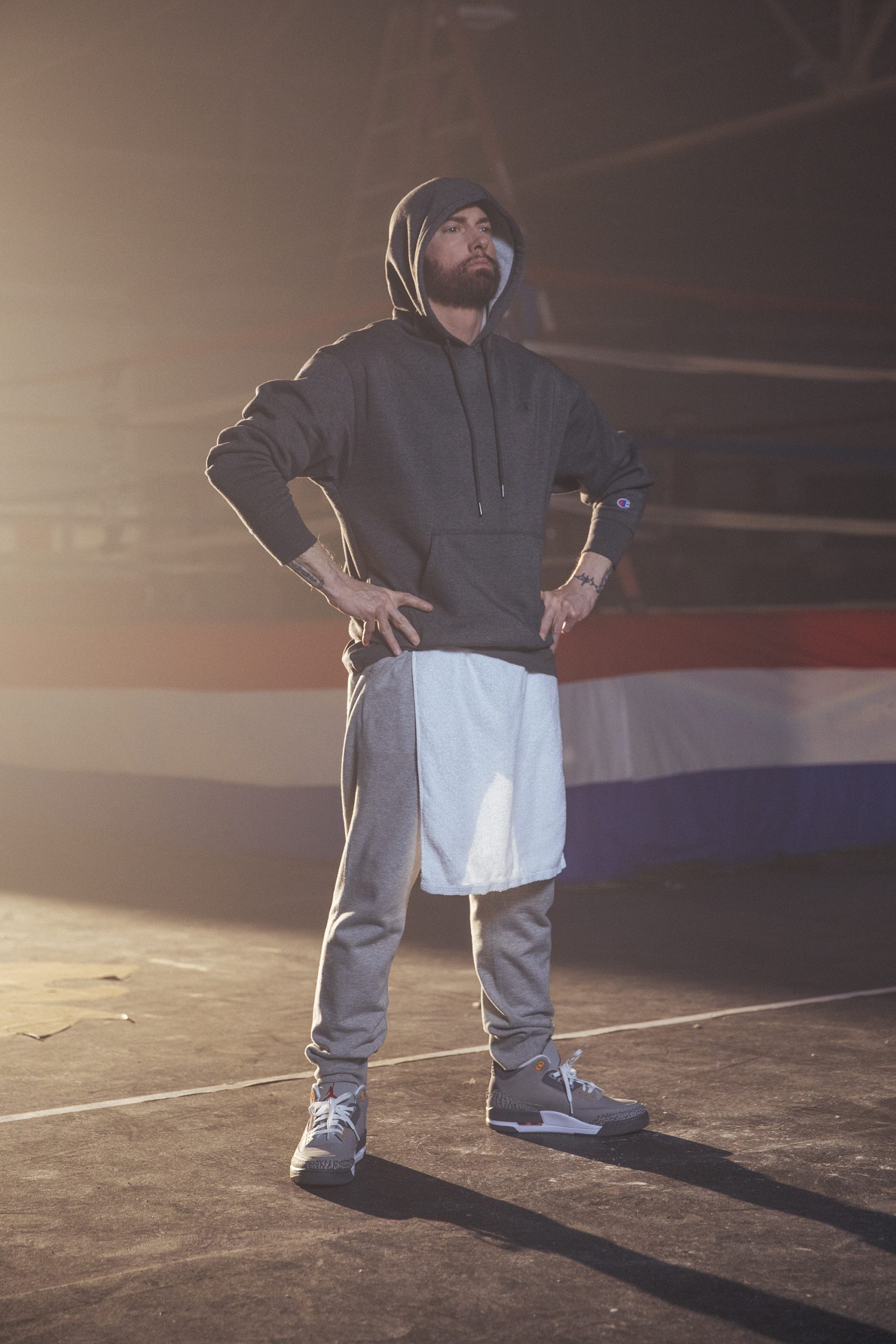 In the ring, where Momma said…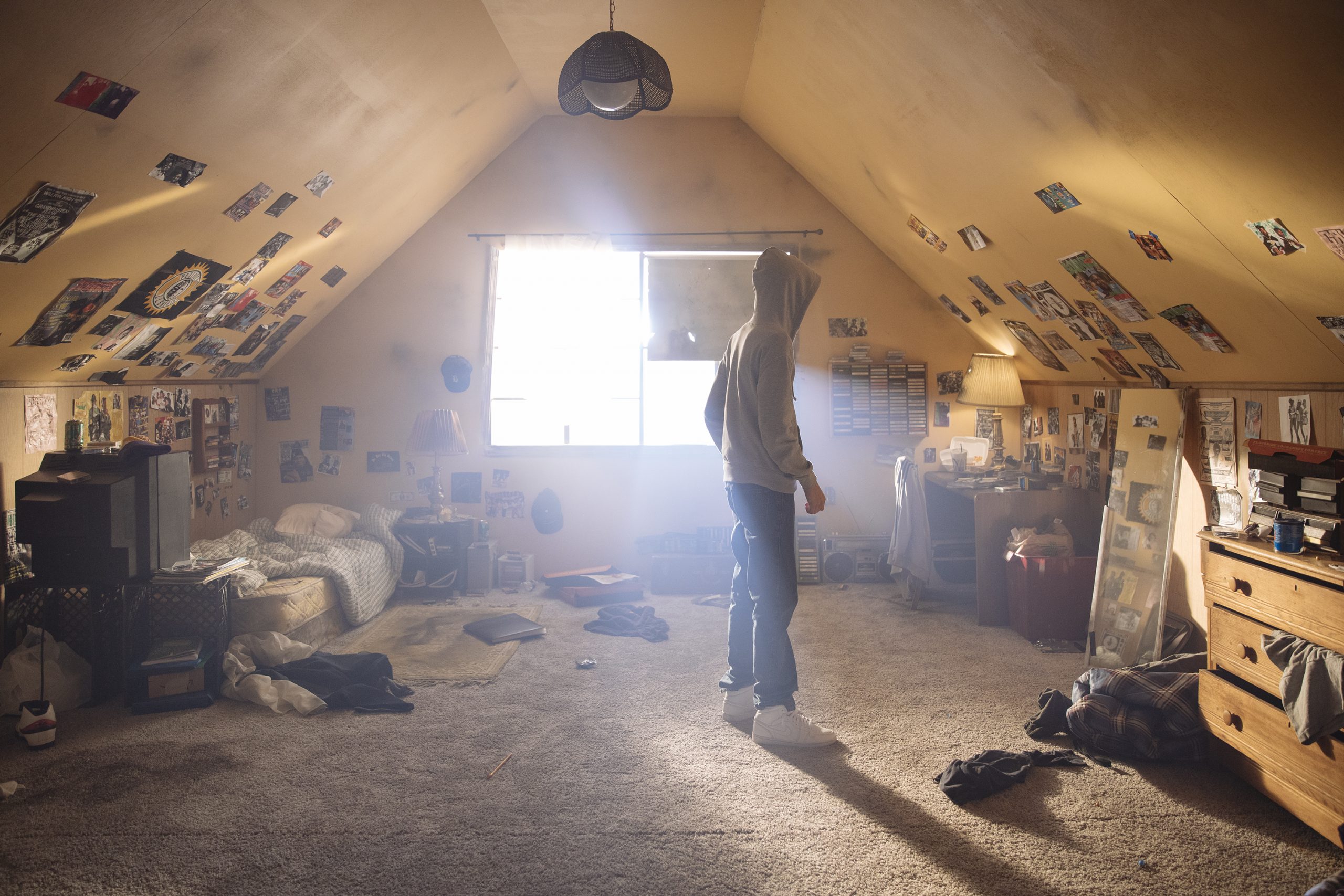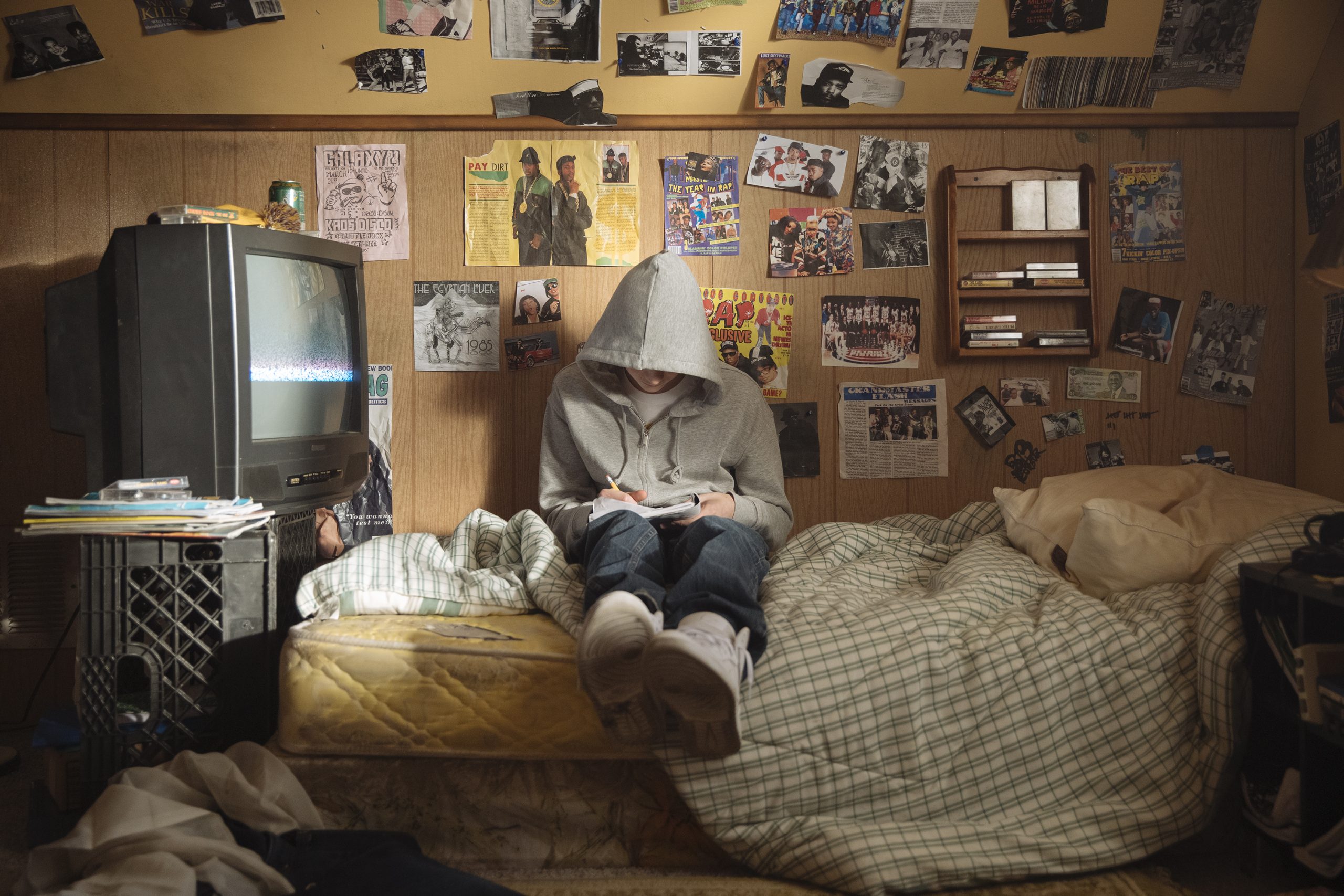 Young Marshall in his "bedroom" filled with the artists, music and things that inspired him.